These are the maps available for the Vortex gametype.
Points of interest:
Red glowing circle = red team's base
Blue glowing circle = blue team's base
Yellow triangle = yourself
Green triangle = groupmate
Gray triangle = teammate (a team is made up of 2 or more groups)
Red triangle = enemy
Red bird-shaped icon = Perkon
Gray 6-point star = crystal on ground
Skull = fallen player who has not yet re-spawned
Gray crosshair-shaped icon = team buff location
Divide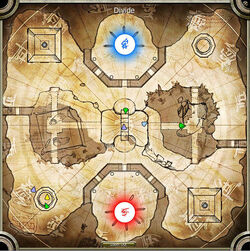 Isle of Mournvale
Venom Glade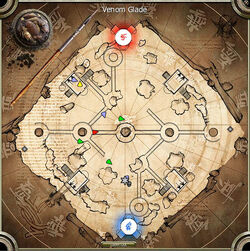 Ad blocker interference detected!
Wikia is a free-to-use site that makes money from advertising. We have a modified experience for viewers using ad blockers

Wikia is not accessible if you've made further modifications. Remove the custom ad blocker rule(s) and the page will load as expected.